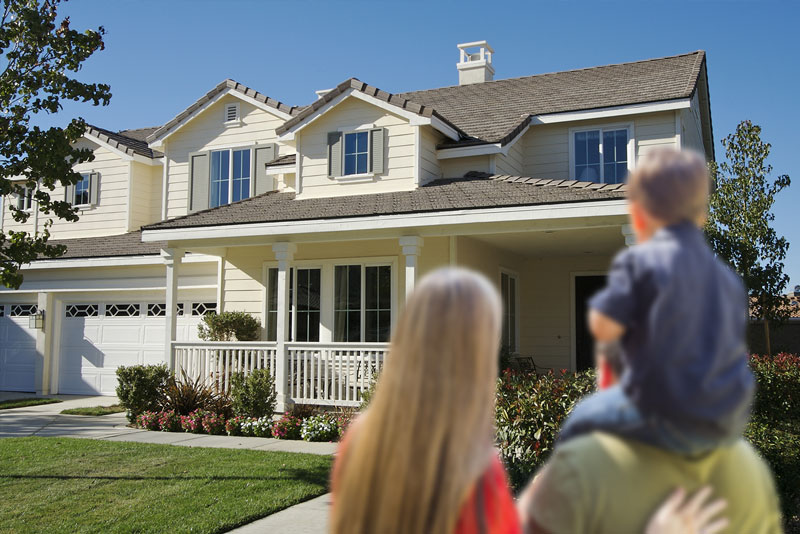 Contact us today for a free South Shore homeowners insurance quote!
Call Us For A Free Insurance Quote Today 781.749.7566
We Put Your Interests First
Residents of Hingham, Scituate, Weymouth, Norwell, Quincy, Duxbury and other coastal communities south of Boston often find themselves struggling to find a place to start when determining the best way to protect what is often their biggest asset – their home. At Child-Genovese Insurance Agency, our local team has the South Shore insurance experience necessary to secure your property with a comprehensive South Shore homeowner's insurance package that will give your home the best protection possible. You can save yourself from physical and financial hardship with personal property damage coverage for all of your belongings, coastal flood insurance, liability coverage for visitors, relocation coverage for hotel expense for when your property is uninhabitable, dwelling coverage for the structure of your home and other structure coverage for everything else.
The protection of essential components like your home's roof, walls, and foundation is often the primary motivating factor for purchasing or upgrading your South Shore homeowner's insurance package. As a family-owned and local insurance agency, at Child-Genovese Insurance Agency in Hingham, Massachusetts, we distinguish ourselves from national giants by offering the personalized attention you cannot get anywhere else. Our team members work with you one-on-one to pinpoint the perfect parameters of your Dwelling coverage. With over a century of experience bringing quality insurance to clients in Massachusetts and throughout New England we'll provide you with valuable insight into what coverage you need to protect your South Shore.
Much of the splendor afforded by living in suburban communities like Hingham, Scituate, Weymouth, Norwell, Quincy, Duxbury and other towns on the South Shore is realized through community participation. What many homeowners overlook is that block parties, cook-outs, birthday parties, and even front-lawn games of softball can create as much liability as the pride in the community that they create. If someone takes a hard pitch to the face or simply falls on your property, you could be held responsible for their injuries. Instead of locking your doors to the public, you can enjoy the company of your neighbors without worrying about financial ruin by making strong liability coverage a part of your South Shore homeowner's insurance package.
At Child-Genovese Insurance Agency we understand that the coverage needs of each South Shore client are unique. By working with you one-on-one we're able to create a custom South Shore homeowner's insurance policy that is tailored to meet the needs of your specific risk profile and budget.
Get the personal attention and local experience that national giants simply can't offer. Discover the difference working with a local family business makes. Contact our local insurance agents at Child-Genovese Insurance to help you find the best South Shore homeowners insurance coverage at the best rates possible.
Our Personal Lines Insurance Coverage Options Include, But Are Not Limited To...
We'll start by ensuring you're properly protecting one of your largest assets, your home. From coastal flood insurance to jewelry and fine-art riders, we will help ensure that your home and your belongings are as risk averse as possible. We help local homeowners select the best homeowners insurance for their needs.
Can protect you from a variety of claims including bodily injury, property damage, personal injury and others that can arise from your business operations. We proudly serve individuals throughout the region. Local drivers choose us to deliver the right car insurance for their needs.
Condominium policies help protect your personal property and the interior of your unit. You will also have options for liability protection for bodily injury or property damage to others. We help local condo select the right condominium insurance for their needs.
Can help pay for lost property in a fire or other natural disaster. Your landlords insurance policy does not cover your belongings. Keep yourself and personal property protected with the right renters insurance policy to fit your needs.
Umbrella Insurance Coverage
Liability and physical damage protection for vehicles, such as cars, trucks and vans, that are used for business.
Protects against losses or advancement of defense costs in the event of a legal action brought for alleged wrongful acts in their capacity as directors and officers.
Designed to help your business mitigate risk exposure by offsetting costs involved with recovery after a cyber-related security breach or similar event.
Provides coverage for damage to your home and the possessions inside caused by flooding. We help local residents throughout the region protect themselves from the ravishes of water damage with the custom plans.
Our most important goal is to serve our clients and to make sure that their coverage protects them to the fullest extent at their time of need.
- William Genovese, President
"*" indicates required fields