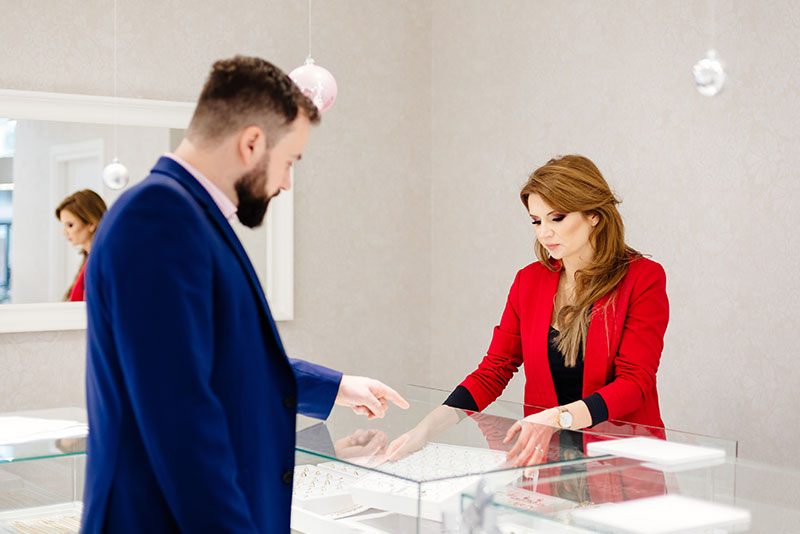 Contact the best jewlers insurance agents in Boston!
Call Us For A Free Insurance Quote Today 781.749.7566
Put The Best Jewelers Insurance Agents In Boston To Work For You!
At Child Genovese Insurance Agency, we understand that making a name for yourself in Boston's competitive jewelry market is no easy task. We also know that just one unforeseen event like fire, theft or mismanagement of inventory can sink even the best operations. For over 50 years, our agents have been crafting personalized packages of coverage to thwart the repercussions of such circumstances and more. We've gained our reputation as the best jewelers insurance agents in Boston by delivering unmatched customers service, top value and industry specific insight.
Feedback we've received from our clients helps solidify our status as the best jewelers insurance agents in Boston. We work diligently to maintain our perfect 5-star rating on both Google and Facebook. Jon Ireland comments on how individualized care influences his decision to maintain a relationship with our agents in his Google review, "I have worked with Pat for many years and she is a big reason for staying with Child-Genovese for so long. The service is awesome and even when I shopped around for prices, theirs are still competitive." Staff from Calvert's Convertible's also attest to our ability to serve those in the luxury industry in their Google review, "Bill and Susan are the best! They take the time to get to know you and your specific needs. They deserve your consideration!"
You can find peace of mind in our A+ rating with the Better Business Bureau (BBB) and affiliations with top industry groups. We are proud members of The New England Jewelers Association, The Boston Jewelers Club, The Providence Jewelers Club and MJSA (Manufacturing Jewelers' and Suppliers of America). Our commitment to excellence has earned our agent's recognition from Jewelers Mutual Insurance Group as well.
We'll find any potential discounts that we can in order to get you the best insurance at the best possible price!
At Child Genovese Insurance Agency, we make protecting your business our business. Secure your livelihood with the best insurance agents in Boston and throughout New England today. Start managing your risk as well as you manage your business and call us for a free quote today at 781.749.7566 or email us at info@cgiins.com.
Additional Jewelry Business Coverage Options
Here's a helpful list of additional coverages that we can use to help customize your jewelers' insurance policy.
These specialized insurance policies cover loss, theft, and damage to jewelry stock, ensuring that your precious assets are protected. 
Employment Practices Liability
Protection from the financial consequences associated with a variety of employment-related lawsuits.
Data Breach & Cyber Related Protection
Coverage for data compromise, e-commerce, computer fraud/funds transfer fraud, and identity fraud expense.
Covers unexplained losses other than those discovered taking inventory or from packages received in good condition.
Covers errors or omissions in performing written appraisals on jewelry.
Covers loss or damage to property belonging to others not in the jewelry trade that is being worked on.
Additional protection provided while attending jewelry industry events, as well as your time traveling to and from them.
Our most important goal is to serve our clients and to make sure that their coverage protects them to the fullest extent at their time of need.
- William Genovese, President
"*" indicates required fields