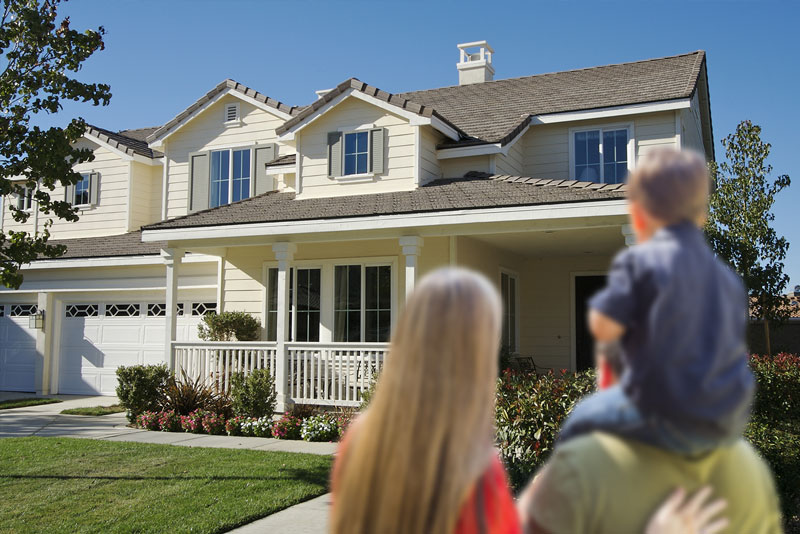 Get a Quote on the Best Homeowners Insurance in Scituate.
Call Us For A Free Insurance Quote Today 781.749.7566
We Put Your Interests First
Four seasons of unique weather patterns and regular social gatherings are part coastal New England living. While these elements keep life exciting, they also present substantial risk to homeowners. The best way to protect yourself from liability surrounding extreme climate conditions, guests, and more is with the right package of homeowners insurance. For over a century, residents have trusted our team at Child-Genovese Insurance Ageny for the best homeowners insurance in Scituate and throughout Metro Boston and South Shore Massachusetts. Our expert insurance agents tailor components to create custom coverage solutions for every risk profile and budget.
You can find confidence in feedback we've received from our satisfied clients.The team at Calvert's Convertibles expand on our personalized approach in their Google review, "Bill and Susan are the best! They take the time to get to know you and your specific needs. They deserve your consideration!"
Jon Ireland explains in his Google review how value and individualized service makes our packages the best homeowners insurance in Scituate for him, "I have worked with Pat for many years and she is a big reason for staying with Child-Genovese for so long. The service is awesome and even when I shopped around for prices, theirs are still competitive."
Don't wait for unpredictable circumstances like injury, water damage, fallen trees and more to find out if your homeowners insurance covers them. Proactively prepare for the unplanned with expert recommendations and products from CGIINS. We'll provide you with the best homeowners insurance in Scituate so you can enjoy your home worry-free. Our relationships with top insurance companies allow us to offer top value and unbeatable protection. We offer specialty components like expanded personal property coverage. Many of our clients choose to expand coverage on especially valuable items like jewelry, artwork and electronics to receive their full replacement cost instead of the estimated depreciated value. In many cases we are able reduce your total cost and monthly premiums by bundling auto insurance and other packages with your homeowners insurance.
Ask us how you can save even more when you combine your homeowners or renters insurance with your auto insurance!
Take the same care in protecting your home as you did in purchasing it. Get the best homeowners insurance in Scituate from CGIINS. Call today 781.749.7566 or email info@cgiins.com to explore the ways our team can provide you peace of mind.
Our Personal Lines Insurance Coverage Options Include, But Are Not Limited To...
We'll start by ensuring you're properly protecting one of your largest assets, your home. From coastal flood insurance to jewelry and fine-art riders, we will help ensure that your home and your belongings are as risk averse as possible. We help local homeowners select the best homeowners insurance for their needs.
Can protect you from a variety of claims including bodily injury, property damage, personal injury and others that can arise from your business operations. We proudly serve individuals throughout the region. Local drivers choose us to deliver the right car insurance for their needs.
Condominium policies help protect your personal property and the interior of your unit. You will also have options for liability protection for bodily injury or property damage to others. We help local condo select the right condominium insurance for their needs.
Can help pay for lost property in a fire or other natural disaster. Your landlords insurance policy does not cover your belongings. Keep yourself and personal property protected with the right renters insurance policy to fit your needs.
Umbrella Insurance Coverage
Liability and physical damage protection for vehicles, such as cars, trucks and vans, that are used for business.
Protects against losses or advancement of defense costs in the event of a legal action brought for alleged wrongful acts in their capacity as directors and officers.
Designed to help your business mitigate risk exposure by offsetting costs involved with recovery after a cyber-related security breach or similar event.
Provides coverage for damage to your home and the possessions inside caused by flooding. We help local residents throughout the region protect themselves from the ravishes of water damage with the custom plans.
Our most important goal is to serve our clients and to make sure that their coverage protects them to the fullest extent at their time of need.
- William Genovese, President
"*" indicates required fields